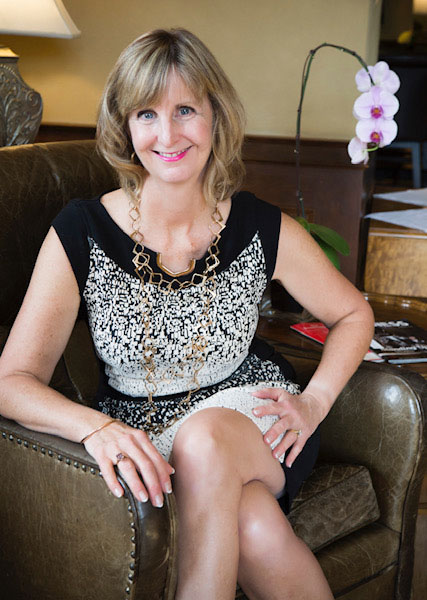 Lorraine consults, speaks, and writes on a variety of business and life issues. Based in Calgary, Canada, Lorraine engages with organizations and audiences across North America. Her clients are CEOs of mid-cap firms, corporate executives of Fortune 500 companies and their leadership teams. Lorraine's clients encompass Energy, Oil and Gas, Life Sciences, Professional Services, Banking, Insurance and more.
Former VP, Corporate Transformation, Talisman Energy says "Lorraine is a superb strategic advisor who brings innovative ideas to address complex business challenges. She is…a thought leader with exceptional integrity and strong personal values. Her expertise and experience in strategy, execution, and leadership development are invaluable."
Lorraine's expertise and talents create unprecedented outcomes for organizations and individuals. Inducted into the global Million Dollar Consulting Hall of Fame® her seminal work in inspired leadership delivers game changing outcomes. A thought leader in strategic speed, innovation and executive performance, Lorraine is sought out to contribute to the transformation of companies and individuals. Her books include Feet to the Fire: How to Exemplify and Create the Accountability that Creates Great Companies, and 360 Degree CEO: Generating Profits While Leading and Living with Passion and Principles, Lorraine's clients benefit from her experience as a corporate executive. Other original work includes Six Hour Strategy© and Leadership Athleticism© which have struck a major chord with executive performance across North America.
Lorraine A. Moore transforms senior leaders and their teams. Passionate about leadership and innovation, Lorraine thrives when contributing to the transformation of organizations and individuals. Her inspiring messages and unique insights improve individual and corporate performance.
Her global client base includes organizations such as Enbridge, BHP, TELUS, KPMG, Brion, TransCanada, Garner Corporation and others. Lorraine chairs two MacKay CEO Forums with participants from more than 25 national organizations.
Some of her published articles have appeared in American Business, Advantage, Oil and Gas Monitor, and Pharmaceutical Compliance Monitor, and others. Lorraine's expertise is regularly sought by NY firms such as Coleman Research Group, Stern and Associates and Mosaic, where she shares her expertise through webinars, debates and/or directly with global clients.
An active board director for over 25 years, Lorraine contributes broadly to her community.
Lorraine holds a BA from Western University and a MBA from Athabasca University. She is married to the man she fell for at age 18 and loves spending time with her children, stepchildren and grandchildren. She and her husband are avid and adventurous travelers. Together they hiked Kilimanjaro and Machu Picchu, toured Kenya, Turkey, China, India, Thailand, Singapore, Bali, Malaysia and more. Frequent attendance at Burning Man is just one of the ways Lorraine satisfies her love of art, music, theatre, and diverse cultural experiences.
"LORRAINE IS A SUPERB STRATEGIC ADVISOR WHO BRINGS INNOVATIVE IDEAS TO ADDRESS COMPLEX BUSINESS CHALLENGES. SHE IS A CREATIVE, OUT-OF-THE BOX THOUGHT LEADER WITH EXCEPTIONAL INTEGRITY AND STRONG PERSONAL VALUES. HER EXPERTISE AND EXPERIENCE IN STRATEGY, EXECUTION, AND LEADERSHIP DEVELOPMENT ARE INVALUABLE."
Alex Federucci, Emeritus, VP Corporate Transformation, Talisman Energy