When I am in London, Ontario visiting friends or family, I often stop in at Monkey See Optical. It has been operating since before we moved from Ontario in 2007.
This small shop offers a greater selection of unique and interesting frames than most of the larger opticians in Toronto, Calgary and Vancouver. They do not have a large inventory, but they do not need to carry a lot of stock because what they offer is unique and very reasonably priced.
As a returning customer, Monkey See Optical offers me a discount and they credit me the provincial tax as they recognize I would not pay this in Alberta.
Recently, my husband found a terrific pair of Oakley sunglasses in their shop, but they were not his size. The owner offered him a great deal: Find them in Alberta, then call me with the model number and I will make it worth your while to purchase them from us and we will ship them to you.
I have referred Ontario friends to this store and I have bought glasses there for our daughter when we were all back in Ontario for a family reunion. Eleven years have passed since we moved from Ontario and yet I still return to Monkey See Optical.
Seventy percent of consumer purchasing decisions result from word of mouth, from referrals and recommendations by others. While an online presence is important, don't underestimate the power of providing great service, over and over again.
Do you make it as easy as possible for your clients or customers to do business with you? What do you offer them that keep them returning time and time again?
Monkey See Optical is the first inductee into my new Feet to the Fire© Hall of Fame. I will be featuring exceptional businesses, recognizing their efforts and strengths. If you know of a business you think should be featured, contact me.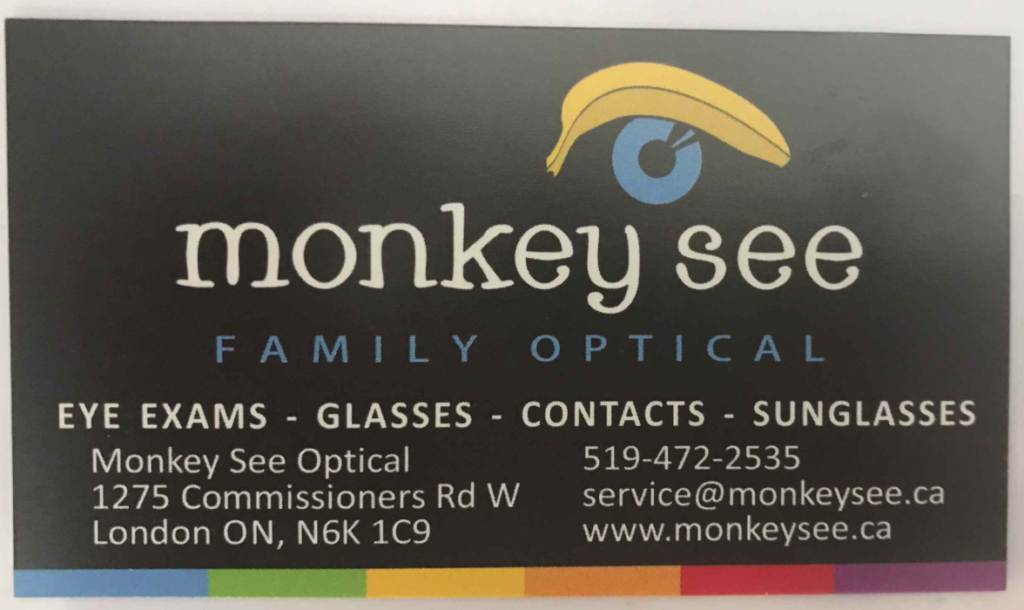 If you are in the London, Ontario area, be sure to stop by Monkey See Optical. Tell them Lorraine Moore sent you.
My clients accelerate their results – increasing profitability, leadership performance, innovation, and accountability. I would love to discuss how I might contribute to your success. Contact me today.
If you found this beneficial, click here for more ideas or share on social media.
© 2019 Lorraine A. Moore. All rights reserved. Permission granted to excerpt or reprint with attribution.